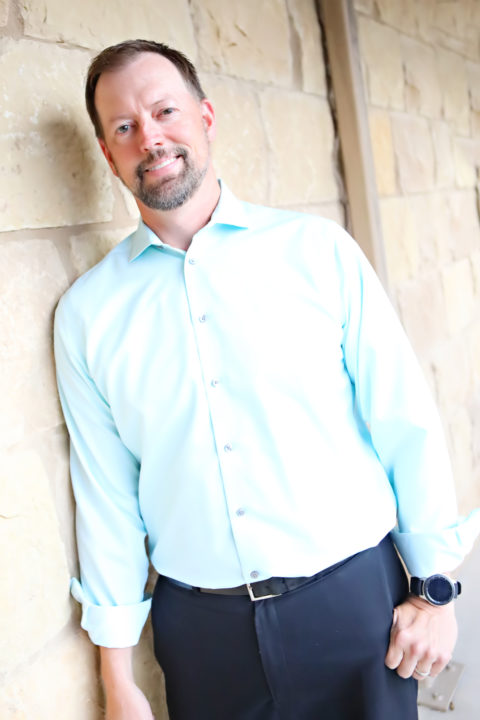 Meet Dr. Brian "Trip" Fell
An Optometrist, a teacher, a BBQ Grand Champion.
He's also the father of triplets. And his family helped settle Round Rock over 160 years ago. There's also Spring Training with the Texas Rangers as well as his yearly support of the Round Rock Express. He is now the preferred eye care provider for the Austin Spurs (G-League affiliate of the San Antonio Spurs). We also can't forget that he was voted the 2017 Texas Optometric Association Young Optometrist of the Year by his peers. Did we mention he was a 4 year letterman on the swim team at TCU?
To say that Dr. Fell is an accomplished man is quite an understatement. What really stands out the most though is his never-ending pursuit of offering the most personal Optometry care to the community that he's lived in his entire life. Pioneer Vision Center is more than just a name, it's who Dr. Fell is to his very core. His optometry practice sits just a half mile from his family's original homestead that they settled in 1860. When you visit Pioneer Vision you'll see delightful tributes to this heritage and the Round Rock community with historic photos on the walls that he loves to share and talk about.
Dr. Fell continually stresses to his employees that his practice is his home, and to treat every one that comes in as a guest worthy of every attention. It's easy to feel comfortable and welcome around him and his staff.
Speaking of his staff, they've all been part of his practice for years so anytime you come in for an exam or a visit you see the same friendly faces that know you by name. You will truly feel like you're just visiting a good friend.
Schedule an appointment with Dr. Fell today. He and his staff would love to take care of you.
EDUCATION & CERTIFICATIONS
University of Houston, Doctorate of Optometry
Texas Christian University, Bachelor of Science
Optometric Glaucoma Specialist
Vision Advantage Award
COMMUNITY PARTICIPATION
R Bank Advisory Board
Official Eye Doctor for the Round Rock Express
Preferred Eye Care Provider for the Austin Spurs
Round Rock Chamber of Commerce Board of Directors
RRISD Citizen's Bond Committee
Greater Round Rock Community Foundation
Former Round Rock YMCA Board of Directors
Former Rotary Club Georgetown
Pioneer Vision gladly supports the Boy Scouts, Girl Scouts, Lions Club, Local swimming and diving teams, YMCA Strong Kids Campaign, Penfold Theatre, RRISD, Hutto ISD, Autism Speaks, Partnerships for Children and many other local charities. We help collect used glasses for the Lions Club and for children in Haiti that need prescription glasses.
ASSOCIATIONS & MEMBERSHIPS
American Optometry Association
Texas Optometry Association
Central Texas Optometry Society
Round Rock and Hutto Chamber of Commerce