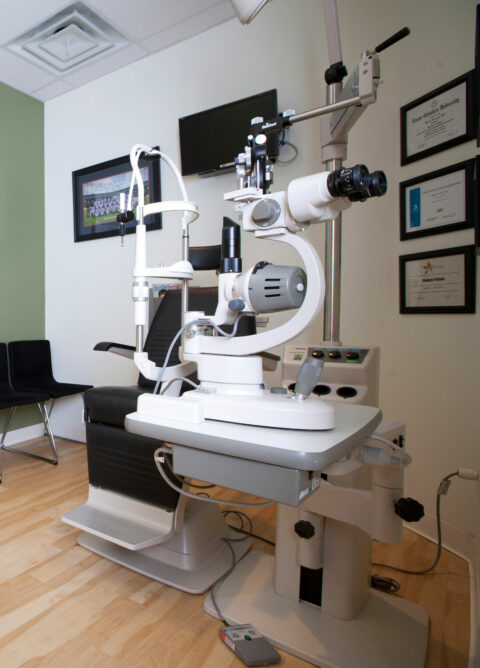 Services
Diagnosis and Treatment of Eye Infections & Diseases
Whether you learn about an eye issue from your routine eye exam or a special visit, Pioneer Vision Care makes your eye health a priority. From the moment you walk in the door, our friendly staff works to help you feel at ease. Enjoy some coffee or tea as you wait and ask our staff any questions you may have. When it comes to your eye health, no question is unwarranted.
Because Dr. Fell takes the time to develop a long-term relationship with every patient, he is able to gain an extensive understanding of each patient's unique history and lifestyle. This understanding enables him to design a complete care plan, including any lifestyle changes that may be needed to ensure a longer and healthier life. Dr. Fell's extensive exam procedures mean that you'll gain a better understanding of your ocular health, wellness, and disease prevention options.
You'll feel confident in your diagnosis and treatment, whether you have conjunctivitis, diabetes, or glaucoma, as Dr. Fell is specially trained to diagnose and treat both short- and long-term eye diseases. He can even diagnose Diabetic Retinopathy during your comprehensive eye exam.
As a therapeutic optometrist, Dr. Fell can even prescribe oral or ocular medications that treat eye conditions, and he'll work with you to help you prevent the initial onset of disease. He works closely with your family physician to emphasize controlling risk factors such as high blood pressure, blood sugar, and cholesterol levels.
Just like all of Pioneer Vision's services, you're in good hands when you trust Dr. Fell and his staff with your eye care needs.