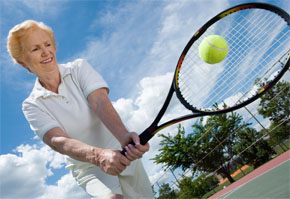 Services
LASIK and Cataracts Screenings & Co-management
Are you tired of your glasses or contact lenses interfering with your quality of life? If so, LASIK may be an option for you. While Pioneer Vision Care doesn't perform LASIK surgery in our office, we can offer referrals to the best surgeons in Central Texas, as well as personally provide you with excellent pre- and post-operative care. Dr. Fell and his staff want to help you see clearly, no matter how you achieve that goal. If LASIK is the route you want to go, our staff will help you from beginning to end outside of the actual surgery.
Or, maybe you're dealing with cataracts and want to have surgery to make things better. While cataracts that affect vision minimally may not need any treatment, Pioneer Vision Care can help you determine if surgery is a good option for you. Just like with LASIK surgery, we'll help you get everything in order and take care of you after surgery, too.
Because we treat every patient like family, you can count on us to have your back – and your eyes.