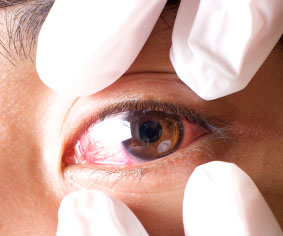 Services
Removal of foreign objects from the Eye
Pioneer Vision is your full-care optometry service. From comprehensive eye exams to helping you find your next pair of glasses to treating eye diseases, our staff aims to take care of all your needs. They'll make you feel like family from the minute you walk in the door, and Dr. Fell will work with you to help you understand your ocular health from start to finish.
But Pioneer Vision is more than just standard optical care. We're here for you in an emergency, too. We understand that accidents happen, and there's nothing more painful than having a foreign object lodged in your eye. That's why getting them out properly is another thing we take seriously. From metal to wood chips to glass or plant matter, trying to remove it yourself can cause more damage to your eyes.
Let us help you when it comes to ensuring your eyes remain healthy. When it's time to remove a foreign object, you'll be in good hands at Pioneer Vision.